A couple of weeks ago we were lucky enough to be invited along to the UCL Champions League event being run by adidas at Vistoria House, London.  It was a great event where we have the opportunity to try out the latest boots, test our shooting and running and also sit in on an interesting panel session on the future of football (see previous write up)
On the panel were some big names from digital sport and was hosted by Marcus Speller (The Football Ramble). It included Richard Welsh (Creative Director, Copa90), Tom Ramsden (Global Brand Marketing Director – Football, adidas),  Steve Nuttall (Senior Director – Sports, YouTube), Nick Chiarelli (Account Director, Future Foundation) and BT Sport's Leigh Moore.
You can check out more from the event and the panel session itself in this video that adidas have recently made available.  Thanks to the guys at We Are Social for putting together the event and making such a top day.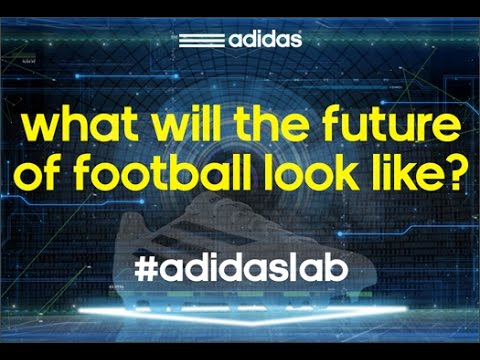 Here are some great quotes from the panel that I'm sure you'll find fascinating…
On the future of broadcasting:
Steve Nuttall (Google):
"There's a terminology issue that we have to deal with because I'm not really sure what 'broadcaster' means anymore. It's now possible for so many more people to tell stories than it used to be."
On the second screen:
Leigh Moore (BT Sport):
"Social media, first and foremost, is about connecting people with people, and the more we can do that and the more that we are allowing people to have better conversations with each other around a sports product, the better that's got to be for fans."
On data in football:
Tom Ramsden (adidas):
"I think people are crying out for a new level of insight and a kind of reinvention in many ways. miCoach and the Elite Team System is a perfect example of that, where we could potentially deliver real time physiological data to people, a completely new way to experience the game. I think football demands it, consumers demand it, and the rate of progression is really starting to pick up."
"We all like football because it's football, not because it's maths, and the idea behind driving innovation is to make the game better and help athletes perform better. It's not data or innovation for innovation's sake."
"Data's nothing without context and insight and if you're not delivering both of those around it, then it's useless."
"We're still at the tip of the iceberg, we're nowhere in comparison to what we have available, but actually who's bringing value to the new insight and new levels? That will come through things like miCoach and through, in the future, saying that, 'he's just controlled the ball the greatest way anybody's controlled a ball,' and we can statistically prove that."
On trends and consumer demand:
Nick Chiarelli (Future Foundation):
"One of the things is a sort of fragmentation of the content piece into constituent parts that people can dip into and dip out of. So you've got your picture, you've got your official commentary, you've got reams and reams of unofficial commentary supporters. It's almost piecemeal and patchwork, pulling together their own ideal, putting together this jigsaw puzzle of content which is uniquely tailored to them, and potentially takes crowd noise from a particular part of the ground that they may sit in when they go."
"Longer term there are concepts we've developed for zonal TVing, where you've got your main piece which is the game, and then all of these discretionary areas in the screen where you've got your Twitter feed, you've got your local pizza delivery place, for example, you've got your fantasy football team being constantly updated with whoever just scored a goal and the impact on your team, and there's a lot of fun you can have with that."
On the value of storytelling:
Steve Nuttall (Google):
"I think the power is in the hands of the consumer because of the advances in technology and the fact is it is now possible for five teenagers in a bedroom in Queensland to create a 30-second video, stick a house music track on it, upload it to YouTube, and a couple of weeks later there were 14,000 videos a day being posted to YouTube that emulated the video that they created. It was something called the Harlem Shake. Anyone can tell stories."
"Technological advances in the internet make it possible to tell stories that were never known before."
On football-related content and the importance of context:
Tom Ramsden (adidas):
"The challenge for us as an authentic football brand, whether it's talking about all of the exact details of Leo Messi's boots or saying 'Well, here's what he did last weekend, here's what he had for breakfast this morning," is how do we become part of a seamless experience in serving up the right level of football content?"
Richard Welsh (Copa90):
"Google Glass is an amazing piece of technology but ultimately it will be validated by what it gets used for. Imagine Lionel Messi has a pair and you could see him in training or on the pitch and it's that intimacy…I think everyone would want to see what it's like to be Lionel Messi scoring that goal in that match. It's how these amazing industries will knit together to create new stories and new experiences."
"We're working with stuff at the moment where content is triggered from the TV series through audio triggers and sound waves, so it's not something that's interrupting the experience, it's just making content fluid across different platforms."