Arsenal Football Club is starting an official channel on YouTube, the world's largest video-sharing platform.
The channel will give the Club's supporters around the world the opportunity to view new and engaging content. Exclusive features will be created for the Arsenal channel, all showing the character of the Club and the personality of the players. Popular features such as the Chat, Twitter Takeover, Arsenal Ink will be released via the platform.
Supporters can access additional exclusives and content through the Gunners' other sites and outlets which include Twitter, Facebook, Google Plus, Instagram, Soundcloud, WeChat, Sina Weibo and Tencent Weibo.
As a prelude to the launch of the official YouTube launch, Arsenal's YouTube channel was active for just over two weeks last summer and in that time streamed almost 20 years of footage to supporters all over the world. A video of Arsenal fan Vu Xuan Tien chasing after the team coach in Vietnam went viral, with over 3million views through the official page..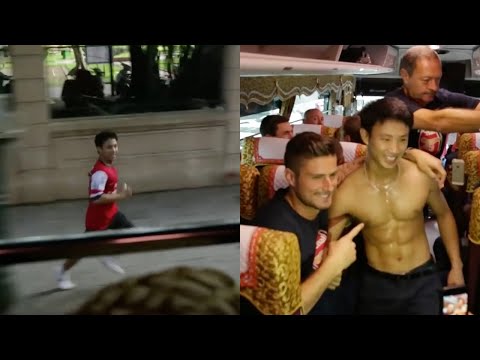 Richard Clarke, Managing Editor for the Arsenal Media Group said:
"An official Arsenal channel on YouTube will allow us to reach a new audience and tell the story of the Club in a different way. We hope YouTube will help us show the character of our special club and grow our global fan base."
Stephen Nuttall, Senior Director for Sport at YouTube said:
"300 of the top football clubs in the world run official channels on YouTube. The success of the Arsenal channel during the summer demonstrates the Club's potential to build a great presence on YouTube".  
The new channel can be found at www.youtube.com/arsenal