During the last Spanish League match played at the Mestalla stadium, Vodafone's 4G network was successfully used to test a new unique technology and a new application that provides exclusive real-time video content in high density locations, revolutionising video delivery across mobile networks
LTE Broadcast –also known as evolved Multimedia Broadcast Service (eMBMS)-, puts no additional load on the network, enabling smartphone users in device dense locations to watch HD video content in high-quality.
The technology distributes the signal to an unlimited number of recipients and the user only needs an application and a 4G-enabled device able to support the LTE Broadcast technology.
The application lets all users in the stadium engage with multiple rich content such as stats, virtual recreation, behind the scenes videos, fans videos and social feeds, allowing real time mobile engagement between all fans.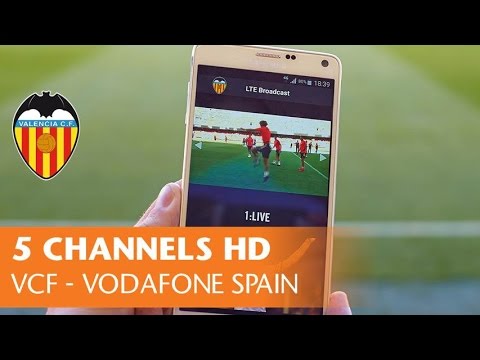 Continue reading Valencia CF provide exclusive real-time HD video content to fans in stadium →