It's all over. The most connected World Cup. The most digital World Cup. The most social World Cup…ever.
New sporting records were set for tweets sent, Facebook interactions and inappropriate photos involving Mario Balotelli and the Queen.
But with everyone from sponsors to sports stars, brands to broadcasters clambering over themselves to tap into the Brazilian buzz, what made you smile or share?
Andy McKenzie of digital sports content specialists LiveWire Sport picked out some memorable moments from the last month.
#GER prevailing over #ARG in the #WorldCupFinal set a new Twitter record: 618,725 TPM discussing the match pic.twitter.com/Z2lQqUWjrp

— Twitter Data (@TwitterData) July 14, 2014
Pre-tournament
The weeks and months leading up to major events are always hugely important for brands to maximise their time with big names before disappearing behind FIFA's commercial curtain.
Digital campaigns leading up to the World Cup Finals generally centred around gaining maximum exposure for high-end advertising campaigns featuring star players.
Adidas and Beats by Dre caught the eye, but Nike stole the pre-tournament show.
Nice storytelling, a hint of humour and Rooney's dodgy Scouse accent helped earn their 64m YouTube views for The Last Game, without any of their stars presumably even having to appear in front of a green screen or step into a recording booth.
Good job they got in early as the only player in the campaign that made it as far as the semi-finals was David Luiz, who perhaps took Nike's 'Risk Everything' message too seriously.
Hats off to the Daily Telegraph's Project Babb for a brilliantly stitched together Roy Hodgson rap. Altogether now – "You've got to hold and give…"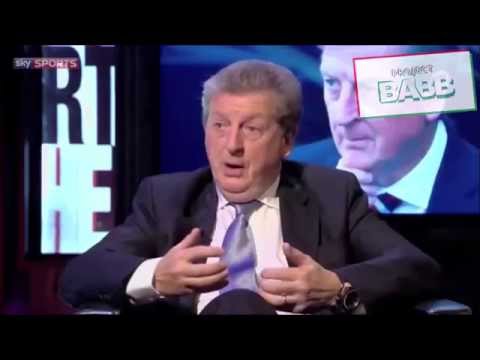 And both the BBC and Guardian built some nice interactive tools for picking your best-ever World Cup side.
Kick-off
Time to unveil the shiny new technological toys.
The official FIFA.com site had a new live centre and a social hub that was packed full of detail and data, with sponsors like McDonald's, Hyundai, Castrol and Budweiser handed some prime real estate, while Sony had a destination of their own at One Stadium Live.
Facebook created a World Cup hub to access content, while Twitter rolled out a number of innovations including hashflags, man-of-the-match voting (sponsored by Budweiser), score updates and dedicated match pages for each game.
ITV used Grabyo and partnered with Paddy Power and Twitter Amplify to maximise their live rights, while everyone enjoyed some friendly fun at the expense of Robbie Savage
Morning @RobbieSavage8 great to have you in the studio with the guys. pic.twitter.com/7yhMKHEDut

— Gary Lineker (@GaryLineker) June 16, 2014
Every detail of the tournament was analysed – even down to who won the World Cup of arm-folding (some welcome news for Tottenham fans).
Big moments
The rapid rise of real-time content continues.
Who can react quickest to those huge talking points, with brands all trying to create that 'Oreo moment'.
Adidas set up a newsroom in Rio to react to events by creating content and it seems the #allin motto applies to the resources they put behind it.
There was the odd marketing own goal – like Delta's giraffe gaffe and KLM's Mexican mischief  – and a few weird ones – like Listerine's #PowerToYourMouth.
Here we go: Two teams. One final match. Winner takes all. #ARGvGER #WorldCup pic.twitter.com/R8y9Juw7Ji

— Listerine Global (@ListerineGlobal) July 13, 2014
Brazil's monumental fall from grace was perfect Paddy Power territory
Well, this is awkward…. (via @diosflorentino) #BrazilNuts pic.twitter.com/OM1PYZ7dzt

— Paddy Power (@paddypower) July 9, 2014
while PornHub gained an unexpected uplift in extra followers on the back of their tweet.
Please stop uploading the game highlights to Pornhub… Our public humiliation category is full. #BrazilvsGermany

— Pornhub Katie (@Pornhub) July 8, 2014
Brilliant Ads shared a quite brilliant take on the 2014 logo that got nearly 13k retweets
Now I understand the logo. #WorldCup2014 pic.twitter.com/dLnyWdwF7u

— Brilliant Ads (@Brilliant_Ads) July 8, 2014
while @brazuca was silenced for one night.
#GER is making @brazuca feel very comfortable in its new home. #WorldCup #DFBTeam pic.twitter.com/dNruqkLToM

— Getty Images Sport (@GettySport) July 8, 2014
The USA finally fell in love with soccer. Obama watched on Air Force One, Hulk Hogan and Will Ferrell pledged their allegiance to the beautiful game and then there was Tim Howard and THOSE saves.
Hats off to the Scottish FA for reacting to Germany's crushing of Brazil with a timely and humorous post about their upcoming Euro 2016 qualifier (v Germany).
The Final
Things turned out nice in the end for adidas in their battle with Nike as Messi and Muller, Argentina and Germany all manufactured their way to the final, seeing off the Nike-sponsored pair of Brazil and the Netherlands in the semi-finals.
Adidas had David Beckham on their YouTube show The Dugout, the official ball, the winners of the Golden Glove, the Golden Ball and the Golden Boot.
Nike still had the match-winning Mario Gotze
The world is a stage. Make it yours. #riskeverything pic.twitter.com/heaPC5bEDn

— Nike Football (@nikefootball) July 13, 2014
but maybe nobody reacted better than Lufthansa to Germany's win.
https://twitter.com/lufthansa/status/488437053131329537
As another major sporting event passes through our timelines, what has stood out for you? Did we miss any outstanding World Cup content? Is anyone out there really interested in animals predicting scores?